Random musings of a romance reader
Wednesday, February 13, 2008
An Interesting Postcard
Occasionally, one of those free advertisement postcards would catch my eye. Here's a recent one for Project Women Against Aids that tickles my sense of humour. I am a big fan of the romance genre and the graphic and caption are rather clever twists on the traditional "clutch" coverart.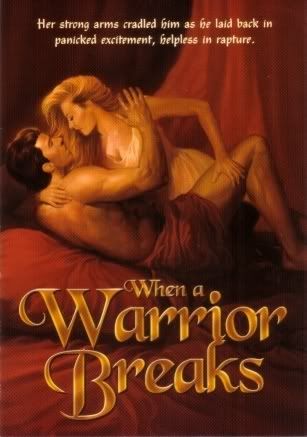 The message behind reads:
There's no such thing as a weaker sex. Take charge and protect yourself from HIV/AIDS and Sexually Transmitted Infections (STIs) by abstaining from casual sex and being faithful to one partner. A person infected with HIV/AIDS usually shows no signs or symptoms.
Links to this post:
© 2006-2008 Brat Sweet Nothings
No part of the content or the blog may be reproduced without permission.